We are racing towards Supergirl's season finale with another strong episode featuring enough secrets and betrayals to last for the rest of the season.
This week's mission is simple.  Locate the Worldkiller's fortress, defeat them and save Sam, all while dealing with Lena's perceived betrayal.  If only it WAS that simple.  Like most missions, it ends with mixed results.  Yes, they were able to track down the Wordkiller's fortress by finding Sam in a nightmare dimension but are unable to save her.  In fact, they're unable to save any of the Worldkiller hosts as Reign absorbs the essences of Purity and Pestilence after they die.  Now Ruby is her primary target.
We have a little relationship drama this week too.  With Pestilence seemingly defeated, the Legion's mission is complete and Imra is ready to go home.  Brainy may be her only travel companion though as it appears Mon-El is wanting to stay.  Personally, I'd love it if Mon-El and Imra go home and Brainy stays.  Have I mentioned how much I love Brainy and his interactions with the team?  I'm pretty sure I have!
It was a rough episode for Lena too but I'm going to take her side over Supergirl's on this one.  I don't understand Kara's anger towards Lena for keeping Sam's identity of Reign a secret while Kara is keeping a pretty big secret of her own.  Speaking of, how does Lena NOT know that Kara is Supergirl?  She is way too smart to not be able to connect the dots.  Especially as everyone she sees at the D.E.O. are people that Kara hangs with.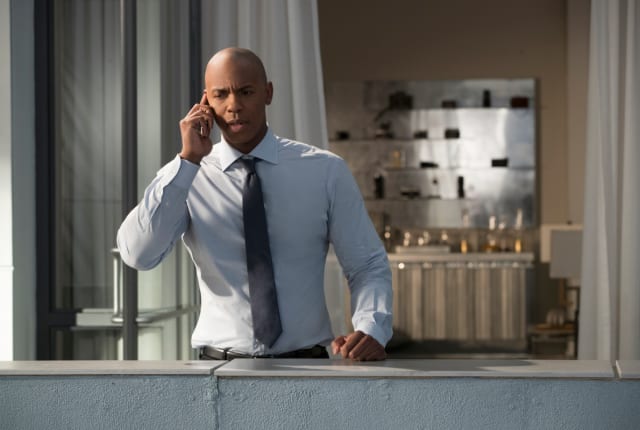 And I hate to say it but James is right.  Lena has done nothing over the last 2 years to give anybody a reason to not trust her.  In this situation, Lena did everything in her power to help her friend who came to her for help regardless of what it may look like to other people when they found out.  James even takes it a step further by admitting that he is Guardian and that he broke into Lena's lab at Supergirl's request but he didn't go into her vault because he trusts her.  Dang it James!  Don't make me like you!
As always, share your thoughts on this episode and watch the trailer for next week's episode below.